The Station Office and One Small Nudge brings you an enticing new workshop :
Take this opportunity to get prepared for 2022!
This Workshop is a goal-orientated, interactive learning exercise where you will develop a strategic Plan on a Page.
The workshop is for you if you:
Want to start 2022 clear on your business or professional goals.
Need to explore your thinking and develop strategy around a specific goal or project that you are currently involved in or wish to undertake in the immediate future.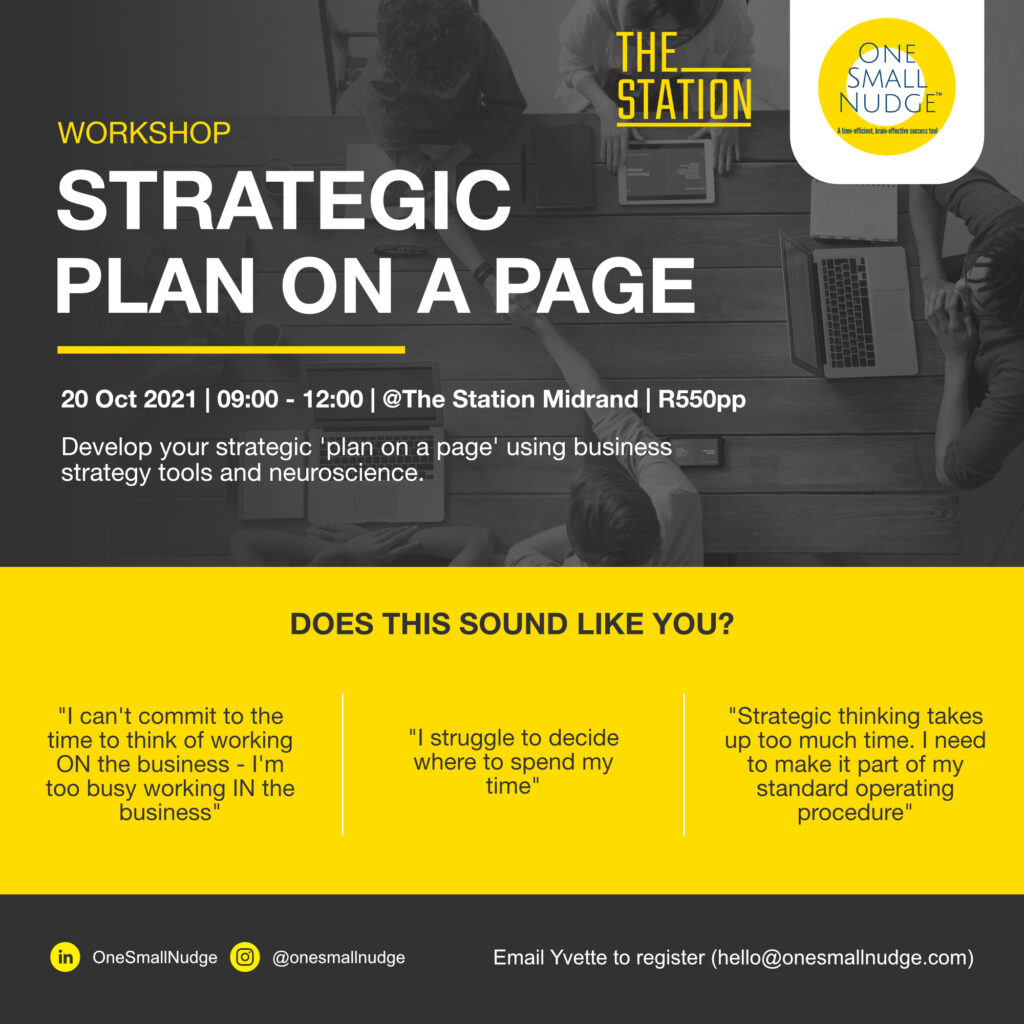 What you will learn:
In this Workshop, you will build a Strategic Plan on a Page using concrete, tried and tested business tools.
You will take away tools that you can use to build Plans for other projects or goals that require your attention.
You will come away with a Plan to easily recall information around your strategy.
You will understand how your brain works in terms of your goals: the Plan on a Page expands your memory and learning around your goal.
The Workshop is open to people who know their goal and who want to make it happen!! It is not a traditional goal-setting exercise – it is aimed at people who wish to drill down on the business, project or life goal you are currently working on or wish to initiate immediately. All our work is based on brain science, and aims to be as effective, practical and time-efficient as possible.
Limited numbers so book NOW to avoid disappointment. Email hello@onesmallnudge.com to register