PRIME LOCATIONS

BRYANSTON & BEDFORDVIEW
Future Station Offices are currently in the planning stages for Randburg, Bryanston North and Cape Town. Details will be added to these pages once the renovations are complete.
Office Sizes
Our individual offices are generally sized to accommodate 1 to 5 persons in different configurations of furniture layout. Any business seeking a combination of private executive accommodation together with open plan administrative functions can be accommodated easily by combining a variety of offices.
Flexibility of combinations to suit any type of business exists throughout.
Parking
At The Station Offices our staff understand how emotive the issue of parking spaces can become. Whilst it is possible to have exclusive use of a particular parking bay we find that our tenants enjoy optimal use of the available parking on a shared basis. Therefore if there is an empty bay just go and park in it – How easy is that! The diversity of different business models utilising our offices ensure that there is rarely a situation where no parking is available. However, overflow parking is always available at both of our current Station Office locations.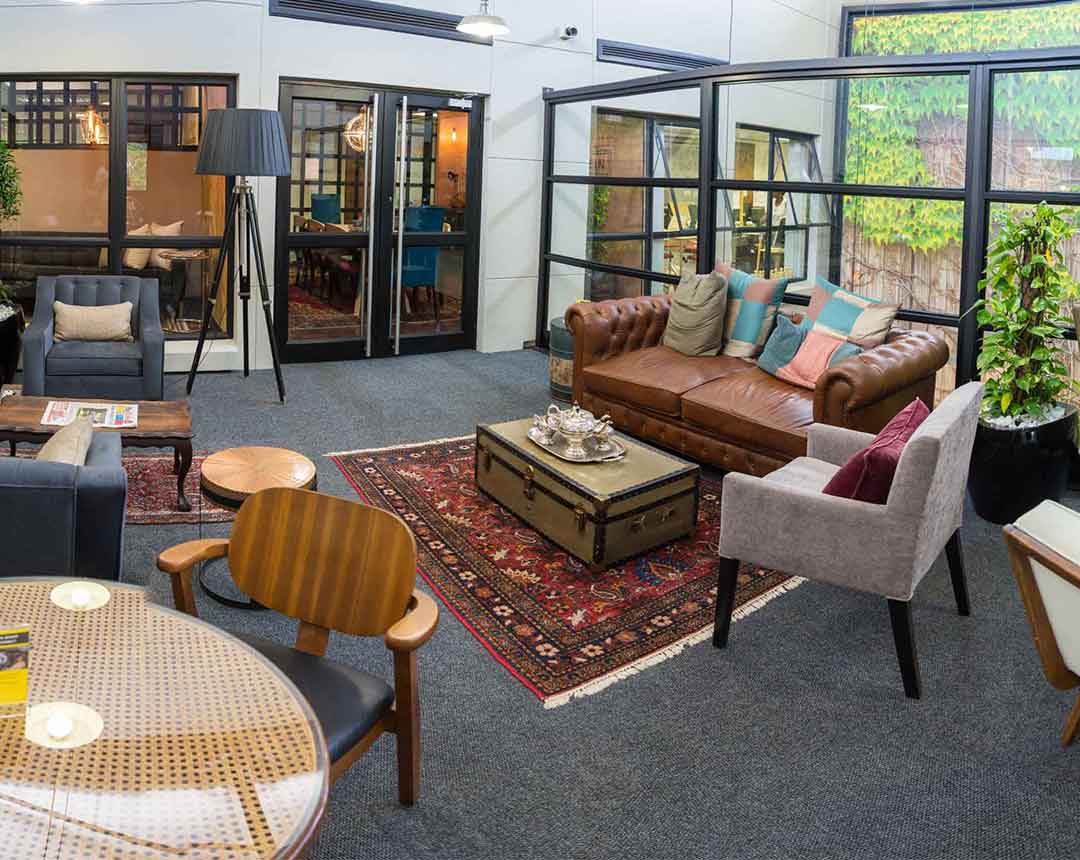 The Bryanston Station Office is situated conveniently just off William Nicol Drive at 63 Peter Place.
This Station, Bryanston, is therefore ideally located for those businesses which do not need to be in the Sandton CBD with all its attendant traffic and congestion issues.

From Peter Place it is a short hop, step and jump to the William Nicol on and off ramps to the N1 Freeway. Bryanston Shopping Centre and Coachman's Crossing Shopping Centre are both within a couple of minutes drive from The Station Bryanston.
The Bedfordview Station Office is located in a parklike environment with the headwaters of the Jukskei River actually running perennially through the Office Park.
The physical address of the Office Park is 1 The Parade Street, corner of The Parade Street and Kloof Road, Oriel. As with Bryanston, the Bedfordview Station Office is located away from heavy traffic and congestion whilst being a mere few minutes drive to and from the Van Buuren on and offramps to the N3 highway.
The Valley View Shopping Centre is just up the road on the corner of Van Buuren and Kloof Roads. This Centre has all the amenities required for a thriving small business. The location plan for the Bedfordview Station Office is shown below.